Product Portfolio The Carrera mirror
Porsche Restoration Panels is dedicated on getting you the best sheetmetal parts for your Vintage Porsche 356 at the best price.
One of the few features that visibly sets the Carrera 356ís apart from their "ordinary" push-rod-engined cousins is the mirror housing.
The streamlined mirror was adopted from the 550 Spyder where the shape was formed to reduce drag. Our mirrorhousing is finished with a 400 grain sandpaper and should be absolutely immaculate once it arrives at your home. If not, send it back and I will refund you your money.

If you want to have it painted, it needs no filler whatsoever. It can easily be high polished to a mirror-like finish with a good polishing machine.

Apart from the mirror housing, we can also provide you with an ultralight 3mm thick mirror glass that snugly fits the housing and we have developed a system for securely installing the mirror-housing plus mirror-glass using only one bolt (that means drilling no extra holes !!) Please ask for details.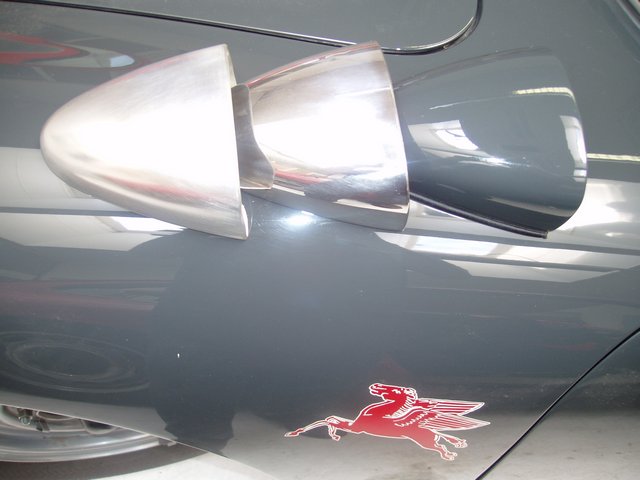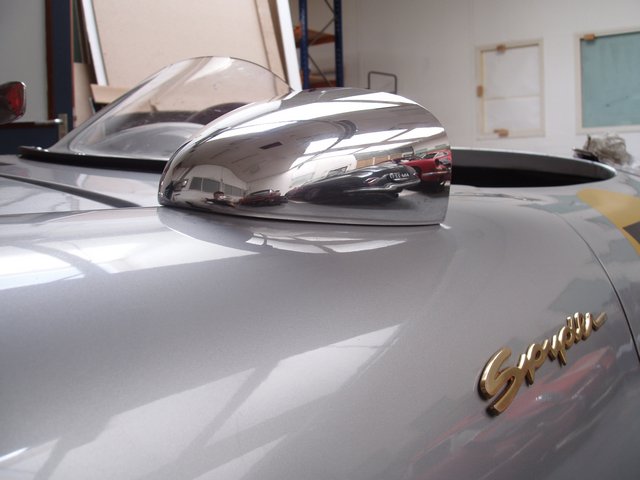 The range of sheet metal that we produce is still expanding, so make sure to check the website regularly. Besides parts formed in a 500 ton press, we also form limited quantities by hand. If you are looking for a sheetmetal part that is not yet produced, feel free to call us and we will see if we can take that part in production.
Last but not least Porsche Restoration Panels has specialised itself in producing light weight alloy parts for your race-Porsche. We have put a lot of money and effort into scanning original parts and making upper and lower steel dies to reproduce them authentically. Again, if you have suggestions for any light weight alloy parts, just let us know.
We hope you enjoy the site.